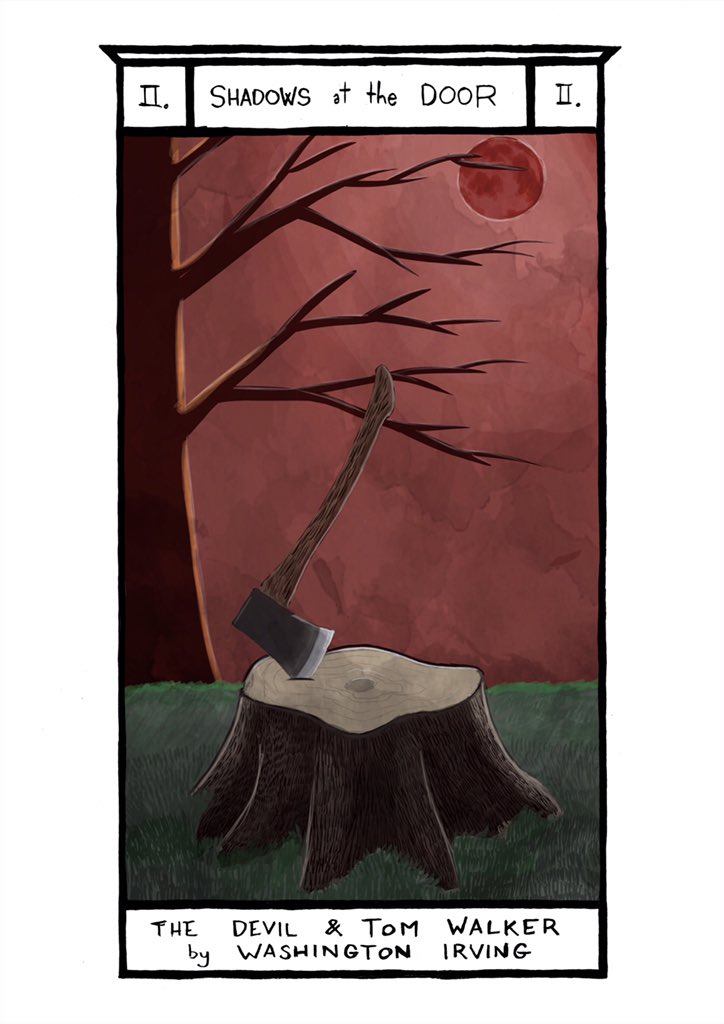 Episode Two of Shadows at the Door: The Podcast.
In 'The Devil and Tom Walker', a suffering husband becomes lost in the New England swamps only to find an Indian site, and the literal Devil waiting for him. This Faustian tale was written by the writer of 'The Legend of Sleepy Hollow' and has influenced many writers ever since...
After the audio drama, join host Mark Nixon and David Ault for a discussion of devilish things.
Written Washington Irving, adapted by Mark Nixon
Performances by David Ault
Music by Nico Vetesse
Editing by Mark Nixon
Artwork by Mediocre Stories
©2018-2022 Shadows at the Door Publishing